On Tuesday, we took our cub scout den to a local architectural firm. They were so generous to walk our boys around and talk to them for 1 hour +!! So much talent there, and so committed to the philosophy of modernity. Almost everything they design is modern. And then, I can't think of one architectural firm in Salt Lake that doesn't use modern styling. Here is our new library--very modern:
Millcreek Library, Salt Lake County, Utah
This is the new shopping center in downtown Salt Lake--illusions to traditional, but not:
City Creek Center, Salt Lake City
Here is the downtown courthouse that was built several years ago--also with illusions to traditional styles: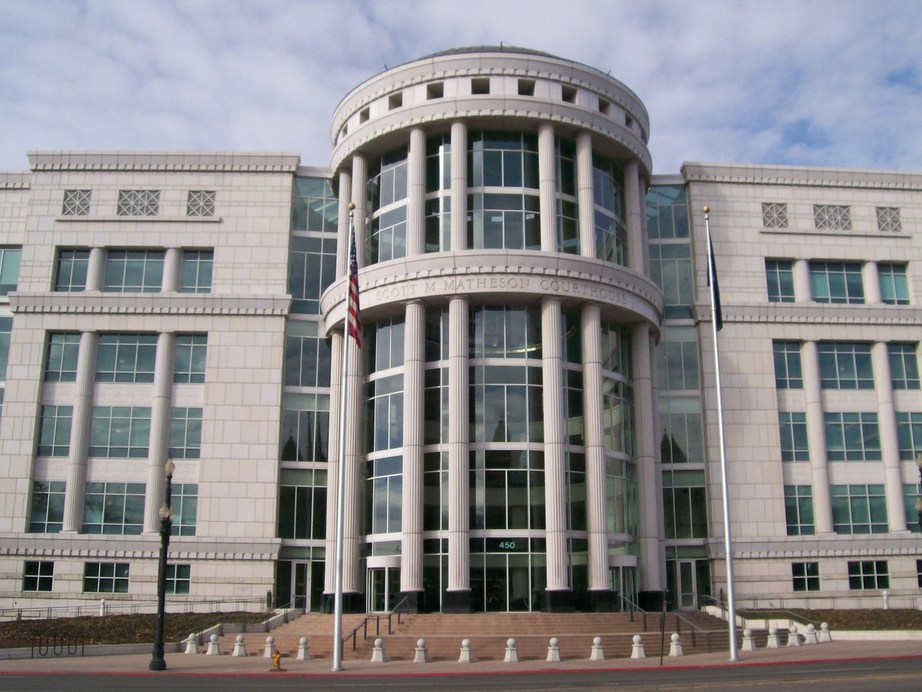 Salt Lake City Courthouse
Why doesn't anyone design something like this Boise Carnegie Library from so long ago:
Boise, Idaho Carnegie Library
The architects that we spoke to on Tuesday said that it would be "fake" to design a building that is traditional. I think that everyone would be drooling to hire you for their next project if you did something as radical and different now-a-days as a traditional building! What a way to set you apart! My scout partner said that she just feels like modern buildings have so much concrete that they are uninviting. I think that she is right:
alandeckerphoto.com, San Diego University Super Computer Center at UCSD
Well, check out this blog for the Institute of Classical Architecture and Art. Here is a picture from a
recent post on the blog announced a pattern book that Texas Chapter of ICA & CA and Dallas Area Habitat for Humanity and Lambert's have sponsored as part of a project for a section of Dallas to be redeveloped by Habitat for Humanity (love their ReStores!!)
Mary Myers, Kaitlyn Smous, Lou Stousland: Univ. of Notre Dame
Exciting to know that there are chapters around the country of this Institute if Classical Architecture and Art!!