I have an inspiration board I made soon after graduating with my design degree with a campaign table in one of the images. The picture is of a bed, but in the bottom right hand corner is a campaign table:
charlesprogers.com, Rutherford Bed Image
These tables are so versatile! They can be used as an end table, night stand, next to a chair, as a bar! And so many different furniture styles can be put with these tables. They truly are classic.
See all the ways that Kyle from Knight Moves has used these beauties:
There are many sources for buying a campaign table. The price range is anywhere from $700 to $45 with antique dealers and regular retailers. Kyle found hers at Pier 1 at $50, but they are not for sale anymore from what I can find on the Pier 1 website, and no look-a-likes at Overstock.
Rogers and McDaniel, Brass and Black Granite Directoire Table $698
Olivia Mirrored Side Table by Ballard Designs $139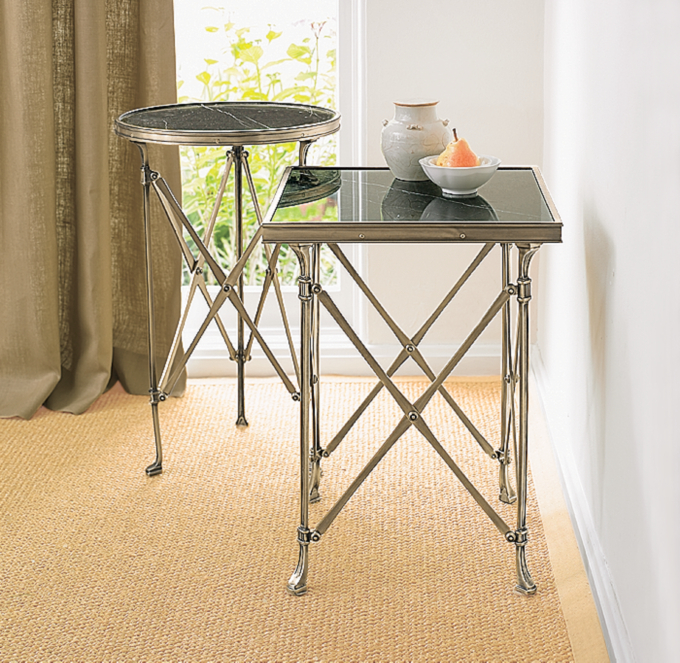 Campaign Square Side Table by Restoration Hardware -sold out-
The Source Collection, Gueridon Table $695
Modern Chic Home, Directoire Side Table $615
Urban Outfitters, turquoise version in stock, $44.99