I have changed my mantle several times over, including new paint on the surrounding wall and new paint over the existing tiles. I hope someday to be at peace with my mantle.
Yesterday
Here are some fireplaces from the last several decades:
1940s
gettyimages.com
Lots of small scale accessories.
activerain.com
Corner fireplace, asymmetrical.
retrorenovation.com
Rustic materials and finishes. Big scale items.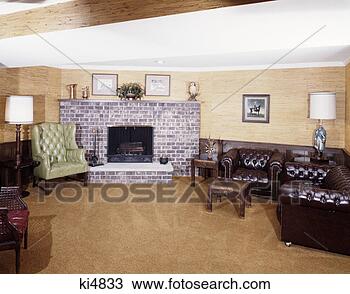 Flashy traditional style (look at all of that tufting!).