There are so many other ways, besides the typical style that I described in Part 3, to decorate with leather sofas and couches. What is important to remember is that -yes- each room in the following photos have leather couches. But they each tell a different story as I described in a former post
here
. Notice how hot leather chesterfield sofas are and how each tells a different story depending on the other items in the room.
CONTEMPORARY LEATHER SOFAS
www.bhg.com, Contemporary Decorating for Real Life
www.realsimple.com, Living Room Makeover
www.marthastewart.com, Black and White Living Room
www.bhg.com, At the Movies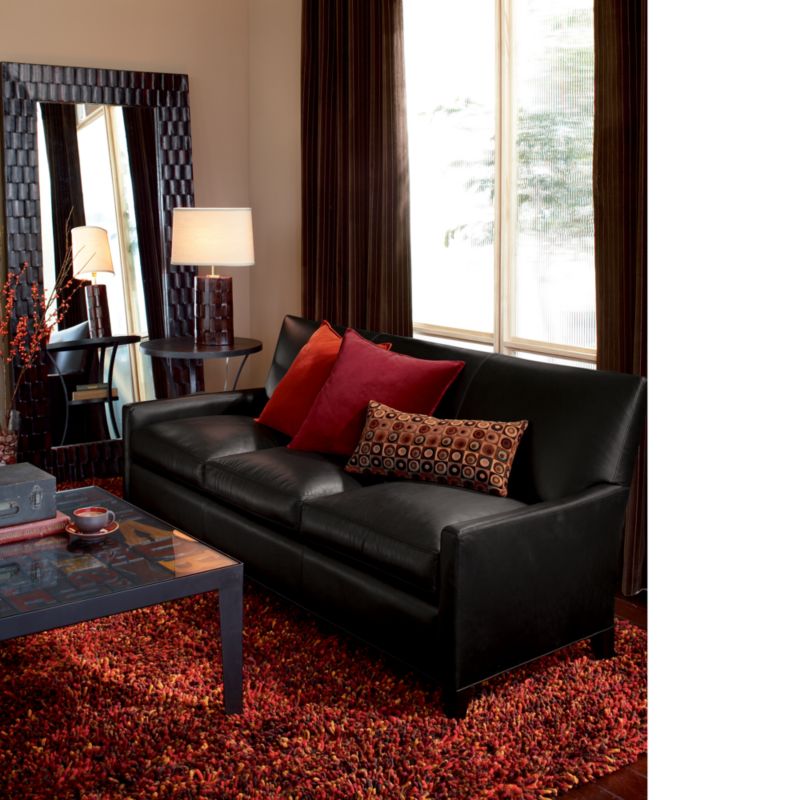 crateandbarrel.com, London Leather Sofa
www.bhg.com, 8 Ways to Kid Friendly a Room
www.architecturaldigest.com, Joshua & Anat Kastiel
CHESTERFIELD LEATHER SOFAS
housebeautiful.com, An All-American Home with a Well-Traveled Style
designtology.blogspot.com, free chesterfield sofa
designspongeonline.com, sneak peak: elias and theresa carlson
apartmenttherapy.com, Inspiration: Chesterfield Sofa
designersofabed.com, Black Leather Sofa Decorating
spaceforinspiration.blogspot.com, Equestrian Chic
TRADITIONAL
www.traditionalhome.com, Key West Vacation Home
www.veranda.com, Worldly Influences in a Houston Home
archdecors.net
Now . . . What am I going to say in our house with our own leather couch?! I'll post about that next with an inspiration board I've put together to explain my plan.