I finished the mud room this weekend: touched up the mint paint around the wainscoting, painted the door trim and baseboards white, hung the light fixture, and hung my horse racing art. I LOVE IT! I think that the biggest surprise was how charming the door to the garage became when I painted it black.
Picture coming soon--stay tuned . . .
Black has been dominating decorating trends for a few years now. Princess Anne County blog did a great post on shutters, door trim, porch columns, window trim, crown molding, floors, ceiling timbers, stair railing, ceilings, fireplaces, walls, and--MOST OF ALL--doors.
The trend with DIY doors right now is BLACK. For better or for worse.
Here is a collection of pictures to show just how many people are painting doors black:
JK Capri Hotel via litlegreennotebook.blogspot.com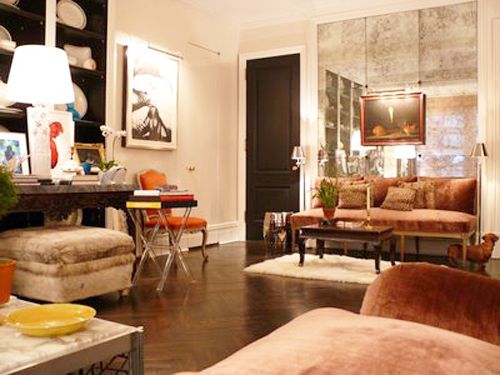 Todd Romano, Elle Decor